Do-it-Yourself Dog Washing
Washing your pet often is a necessity for their health and yours. However, washing your pet at home can be a hassle. It can also be time-consuming and expensive to take your pet to a groomer frequently. So what is a loving pet parent to do? We have the answer in our Automatic Self-Serve Dog Wash Machine! The machine is very similar to popular self-service car wash bays where everything is provided. It allows you to rinse, shampoo, apply flea and tick solution and dry your pet all in one machine at your own pace. You simply pay with cash or credit, the cycle starts at 11 minutes, you choose which setting you desire. Additional time can be added prior to the cycle ends Most importantly your pet is thoroughly clean and dry in just a few minutes! It is simple, quick, cost-effective and fun to use.
AUTOMATIC DOG WASH
No longer do you have to:
make a wet mess at home and clog your drains with hair
wash your pet outside with a hose only for them to immediately roll in the dirt
have to wrestle with or chase your soapy pet while trying to wash them
totally rely on expensive grooming, or even wait for grooming appointments any longer!
Come by and try it out for yourself. We are confident you will return frequently to take advantage of this revolutionary technology.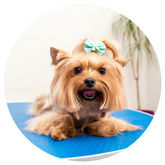 Dog Laundry
You take away a spotless dog, and our staff tend to the mess and laundry.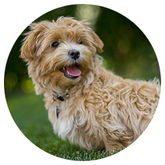 Dog Wash & Grooming
No scheduled time needed. The last bath is 30-minutes prior to closing time. We are open today until 6:30 PM.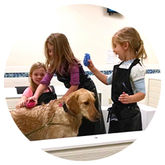 Self-Service Dog Wash
Our self-service dog wash permits you to stand in comfort at the dog washing station, and we provide all the things needed to give your dog a professional wash.
Read What Customers Near Coconut Creek Are Saying
We love our customers from areas around Coconut Creek, FL Bonnie Lock, Tedder, Crystal Lake, Lakeview, Parkland, West Deerfield Beach, West Dixie Bend, Boca Pointe, Sandalfoot Cove, Boca Del Mar
Come visit our pet supply store in the Coconut Creek, FL specializing in quality food, treats, and supplies for cats and dogs.