Feed Your Pet Wild Nature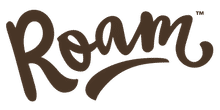 petNmind Naturals & Self-Wash Monrovia is proud to carry Roam in Monrovia, California. Roam dog food combines the best of nature and science to bring you the premium, natural diet that dogs were designed to thrive on.
"Feeding dogs appropriately means meeting their nutritional requirements using raw materials that closely match those they have evolved to eat. Roam slowly air dries food at low temperatures, preserving the essential nutrients including all the omega 6 fatty acids, vitamins and minerals they need for vitality and wellbeing"
Dog Food
Roam Air-Dried Lamb Dog Food
Roam Air-Dried Beef Dog Food
Roam Air-Dried Beef Feasters
Roam Air-Dried Lamb Feasters 
Export Overrun Roam Air-Dried Lamb Dog Food
Come visit our pet supply store in the Monrovia, CA specializing in quality food, treats, and supplies for cats and dogs.